Online Artificial Jewellery Store in Pakistan
Refresh your look with the latest Pakistani Jewellery shopping. Get your hands on our exquisite fashion accessories and jewelry. 
Top Online Artificial Jewellery brand in pakistan
DIVAT is one of the leading online artificial jewelry brands in Pakistan. With a passion for innovative and beautiful jewelry, the team at DIVAT creates unique pieces that are perfect to buy for any occasion. From statement necklaces and earrings to delicate bracelets and rings, we offer a wide range of artificial jewelry to suit every style. What sets us apart from other brands is the attention to detail and high-quality materials used in each piece.
DIVAT: Quality-Focused Online Jewelry Store
DIVAT is an online branded jewelry store focused on quality. We believe that every piece of jewelry should be beautiful and well-crafted, which is why we only sell jewelry from the top designers at better prices. In addition to our commitment to quality, we also offer excellent customer service. Our team is always available to help you find the perfect piece of jewelry. Also, DIVAT is the first online jewelry store that is leading the market in Lahore, Karachi, Rawalpindi, Islamabad & other major cities of Pakistan. So, Shop & Adopt the DIVAT at a surely better price than the market.
Online Jewellery Design At DIVAT
At DIVAT, we offer a wide range of new online jewelry designs in accordance with modern fashion to choose from. Whether you're looking for an online necklace, earrings, or the best bracelet, we have something to suit every taste. Our online jewelry is perfect for those who want to add a touch of glamour to their look without spending a fortune. And with our wide range of designs, you're sure to find the perfect piece to complement your unique style.
Traditional Jewelry
DIVAT's jewelry is made of sterling silver and gold, and it is often adorned with gemstones and enamel work. The brand's collections include earrings, necklaces, bracelets, and rings. Many of DIVAT's designs are inspired by the Mughal era, and the company's craftsmen use traditional techniques to create their jewelry. Customers can feel confident that they are wearing a piece of jewelry that is truly unique.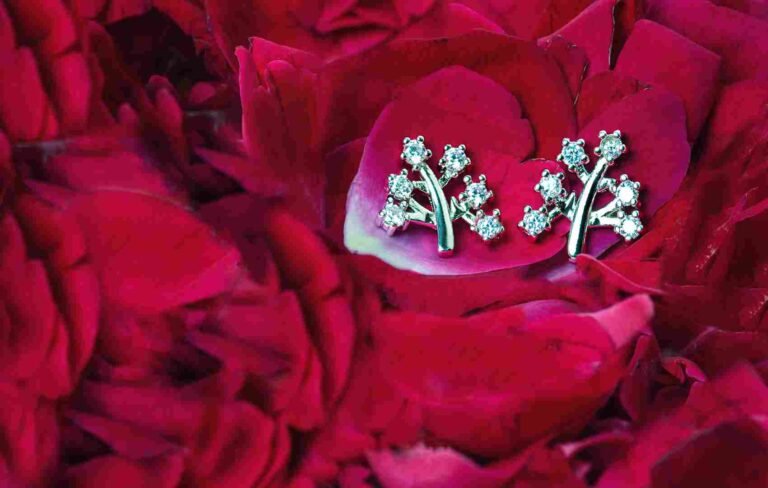 Indian Jewelry
DIVAT is the leading online provider of Indian jewelry in Pakistan. Our extensive collection includes everything from traditional to modern pieces, and our team of experts is on hand to help you choose the perfect piece for your needs. And with our convenient online ordering system, it's easy to get the perfect piece of Indian jewelry delivered right to your door unlike delays from traditional shops & stores.
Artificial Kundan Jewelry
At DIVAT, we carry a wide selection of artificial Kundan jewelry. Kundan is a type of Indian gemstone jewelry that is made with brightly colored stones set in gold. It is often used for bridal jewelry, as it is very sparkly and eye-catching.
Artificial Kundan jewelry is a great alternative to real Kundan, as it is more affordable and does not require the same level of care. Our artificial Kundan jewelry is made with high-quality materials and looks just like the real thing.
I recently purchased a beautiful pair of silver earrings from DIVAT and I am so pleased with my purchase! The quality of the silver is outstanding and they add just the right amount of sparkle to any outfit. I highly recommend this store to anyone looking for high-quality jewellery.
I bought a stunning ring from this store for my engagement and I couldn't be happier with my choice. The design is unique and eye-catching, and the stone is of exceptional quality. I've received so many compliments on my ring and I would definitely recommend this store to anyone in the market for a special piece of jewellery.
I recently bought a pair of silver hoop earrings from this store and I love them! They are the perfect size and the quality of the silver is top-notch and I appreciate that they are so affordable. I will definitely be buying more jewellery from this store in the future.
My friend recently gifted me a pearl ring from this store and I am so impressed with the quality and design.
I recently purchased a pair of stud earrings from this store and I am so happy with my purchase! The earrings are simple yet elegant and can be worn with any outfit.
I recently purchased a pair of hoop earrings from this store and I absolutely love them!
I recently purchased a pair of silver drop earrings from this store and they are so beautiful! The design is unique and eye-catching, and the silver is of exceptional quality.
DIVAT: Quality-Focused Online Jewelry Store
Big Discounts
we offer regular discounts on most of our items , so checkout our website for regular discounts.
Free Shipping
we provide free shipping on all of our orders to make our customer's life easy .

Secure Payments
we provide multiple payment gateways to our customer all end to end eyncrypted.

Order Tracking
we provide order tracking for every order , so you know all the time where you package is.